9th GRADE ENROLLMENT APPLICATION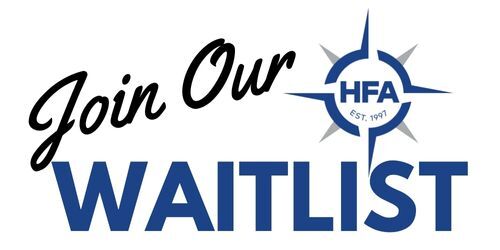 Henry Ford Academy encourages students who will be entering the 9th grade in the Fall of 2023, and who are Wayne County residents, to submit a 9th GRADE ENROLLMENT APPLICATION to attend.
Applications will be accepted from October 15, 2022 through 5:00 pm March 15, 2023.
In the event more applications are received than there are seats available, a state required lottery will be held. Applications received after the application period will NOT be included in the lottery process.
WAITLIST APPLICATIONS

Once the application window has closed for the 9th Grade Enrollment Application, students may add their name to the 9th grade waitlist by submitting the 9th GRADE WAITLIST APPLICATION.

Students entering grades 10-12 may put their name on our waitlist by submitting the 10th - 12th GRADE WAITLIST APPLICATION.
Information from the waitlist will be used in the event we have future seats available. Students must live in Wayne County and have earned enough academic credits for their particular grade level for enrollment. All high school transcripts are due at time of enrollment.
FREQUENTLY ASKED QUESTIONS
I clicked on the APPLY ONLINE button and the 9th GRADE ENROLLMENT APPLICATION link, but the application doesn't open. Why?
Applications are only available during the enrollment period, October 16 - March 15.
May I tour HFA before I submit an application?
Yes! HFA hosts an Open House for interested students and their families on the following dates:
Open House Dates include:
Tuesday, December 13, 2022
Sunday, January 22, 2023
Sunday, March 5, 2023
I have a sibling also entering the 9th grade. Do we both need to fill out an application?
Yes. All students interested in attending HFA in the 9th grade must fill out an application.
How do I know that my application has been received?
If the application is submitted with a valid email address, applicants will receive an immediate email confirmation with their application responses. This is the only way to receive confirmation your application has been received. Make sure to check your spam folder if you don't see the email in your inbox!
What happens to my application after I submit it?
All applications received by the deadline are submitted to the public accounting firm of Plante & Moran, PLLC where the applications are put through a random lottery.
How many 9th grade students do you accept each year?
Each year Henry Ford Academy enrolls 150 students into the 9th grade class.
What are my chances of attending HFA if my lottery number is higher than 160?
Applicants with lottery numbers 1 - 160 are accepted into the 9th grade class and will receive an Admissions Packet. Lottery numbers 161 - 180 are placed on the short term wait list and have an excellent chance of being accepted. Lottery numbers 181 and above are placed on the long term wait list. Many applicants who are on the long term wait list will be contacted and informed within the first week of school that there is a seat available for them.
I have been offered a seat in the 9th grade class and I have an older sibling who would like to attend HFA with me. Is that possible?
Yes. The charter school law states that a sibling of a student that is enrolled under the lottery system is given preferential treatment and is also accepted.
My sibling, who also submitted an application, has a lottery number between 1 and 160. My lottery number is above 181. What happens now?
Based on the sibling rule referred to above, a sibling is automatically accepted when another sibling is accepted. Therefore, the lottery number between 1 and 160 will allow both siblings to be accepted to the Academy.
My name has been placed on the wait list. How will I be notified if a seat becomes available?
As seats become available, phone calls are placed to the applicant with the lowest lottery number on the wait list.
I declined my seat, but now I want to attend. Is my lottery number still valid?
No. Once an admitted student declines their seat, their lottery number becomes void. They may however, request their name be placed at the end of the long term wait list.
Do you accept transferring students in grades 10-12?
Yes. Each year there are a few seats available for 10-12 grades. Call 313.982.6202 for more information.
Still have questions?
Call 313.682.6022 for additional information.