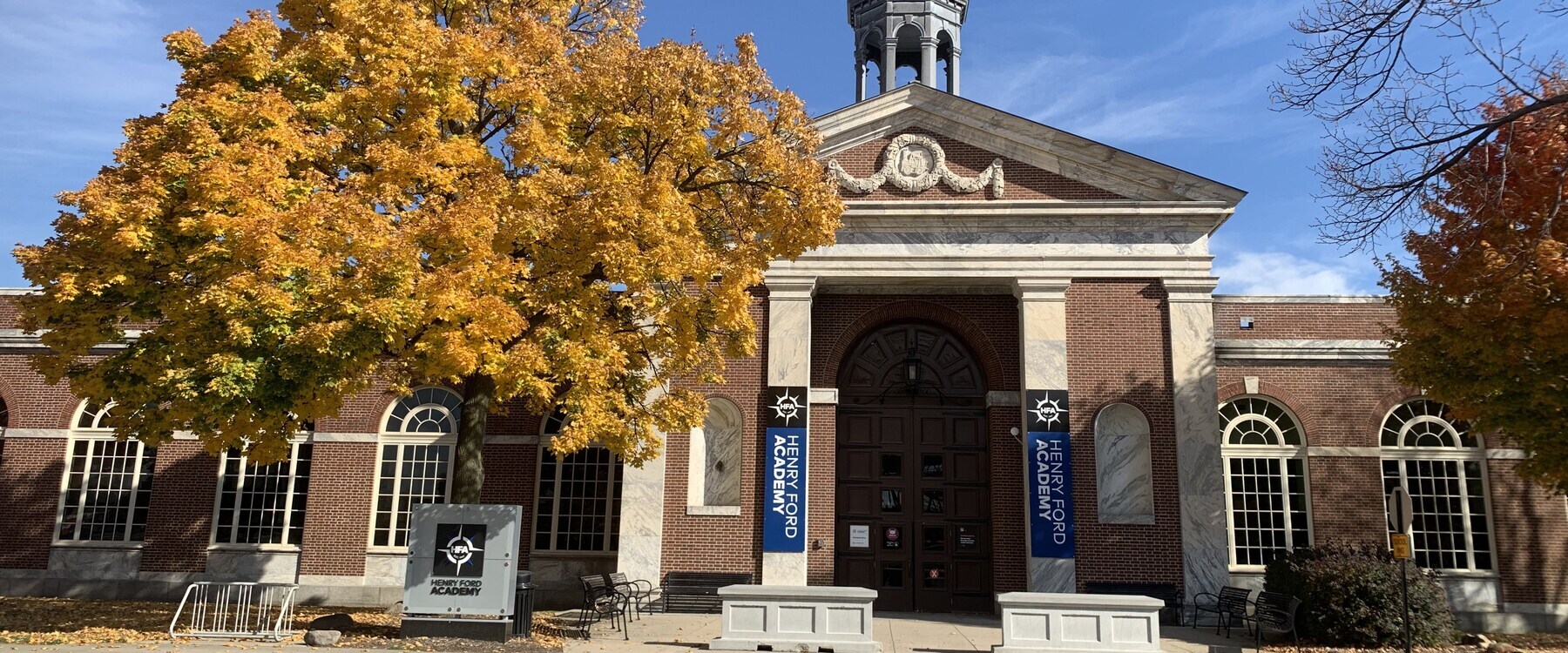 Welcome to

Henry Ford Academy

Innovate. Achieve. Make History.
Calendar
Calendar

Previous

March

2023

Next

S
M
T
W
T
F
S
1
2
3

Mar 3

Boys Basketball Districts

4
5
6
7
8
9
10
11
12
13
14
15

Mar 15

3:45 PM to 4:45 PM

School Improvement Meeting (SIT)

16

Mar 16

8:30 AM to 10:55 AM

17

Mar 17

8:30 AM to 10:55 AM

18
19
20
21
22
23
24
25
26
27
28
29
30
31
Upcoming Events
SAT/PSAT - Half Day for Students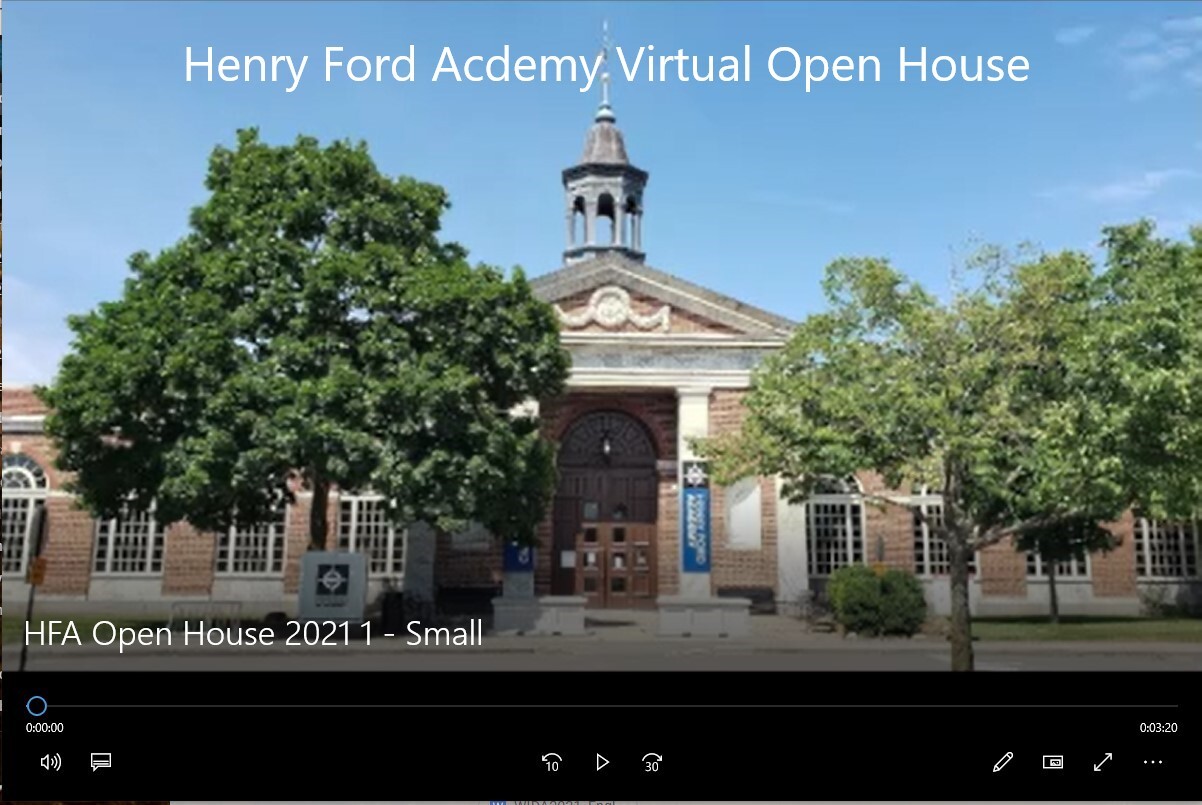 Non-Discrimination Policy
Non-Discrimination Policy
The District will not discriminate against any person based on sex, race, color, national origin, religion, height, weight, marital status, handicap, age or disability. The Board reaffirms its long-standing policy of compliance with all applicable federal and state laws and regulations prohibiting discrimination including, but not limited to, Titles VI and VII of the Civil Rights Act of 1964, 42 U.S.C. §§ 2000d. et.seq.; and 42 U.S.C §§ 2000e, et seq.; Title IX of the Educational Amendments of 1972, 20 U.S.C. §§ 1681, et seq.; Section 504 of the Rehabilitation Act of 1973, 29 U.S.C § 794; The Americans with Disabilities Act of 1990, 42 U.S.C. §§ 1210, et seq.; the Persons with Disabilities Civil Rights Act, MCL §§37.1101, et seq.; and the Elliott-Larsen Civil Rights Act, MCL §§ 37.12101, et seq.
Inquiries or complaints by students and/or their parent(s)/guardian(s) related to discrimination based on disability/handicap should be directed to

Assistant Principal/Mr. Michael Flannery
Henry Ford Academy
20900 Oakwood Blvd
Dearborn, MI 48124
(313) 982-6191
Discrimination and Harassment (Title IX) Grievance Procedures
Henry Ford Academy is dedicated to maintaining a school and work environment free from unlawful sexual discrimination in all aspects of the educational experience, including academics, extracurricular activities, and athletics.
Reporting and grievance procedures for Henry Ford Academy.
Report the situation to a staff member, administrator

Staff members promptly notifies Title IX coordinator

Title IX coordinator promptly begins a Title IX investigation

Title IX Investigation Steps:

Explanation of Complaint is recorded

Investigation and collection of evidence

Remedies and actions taken

Closure
Title IX Coordinator/Mr .Michael Flannery
Henry Ford Academy
20900 Oakwood Blvd
Dearborn MI, 48124
313-982-6191
Harassment/Bullying Policy
Harassment/Bullying Policy
Henry Ford Academy is committed to protecting students and staff from harassment or bullying and to maintain a safe and secure environment. Bullying and harassment in regards to one's sex, gender, race, nation of origin or disability is prohibited. Students who engage in unwelcome verbal, written, or physical conduct that offends, denigrates, or belittles an individual is harassment and may result in suspension and/or expulsion from the Academy.
Types of Harassment/Examples
Verbal Harassment

Examples: Name calling, profanity, put-downs, racial/sexual slurs

Sexual Harassment

Examples: Unwanted/unsolicited displays of affection, touching, sexual jokes/conversation

Physical Harassment

Examples: Bullying, pushing, hitting

Cyber Harassment

Cyber Harassment

Examples: Name calling, profanity, put-downs, racial/sexual slurs posted on the internet or sent via electronic devices.
Students who feel they are being harassed or bullied should report it to the Counselor, Assistant Principal, or Principal.
Sign up for HFA Text Alerts

CLICK ON THE GRAPHIC ABOVE FOR EBT INFORMATION
Students must be enrolled in a Michigan School

Participate in a virtual or hybrid school schedule

Be eligible for free or reduced lunch or attend a Community Eligibility Provision school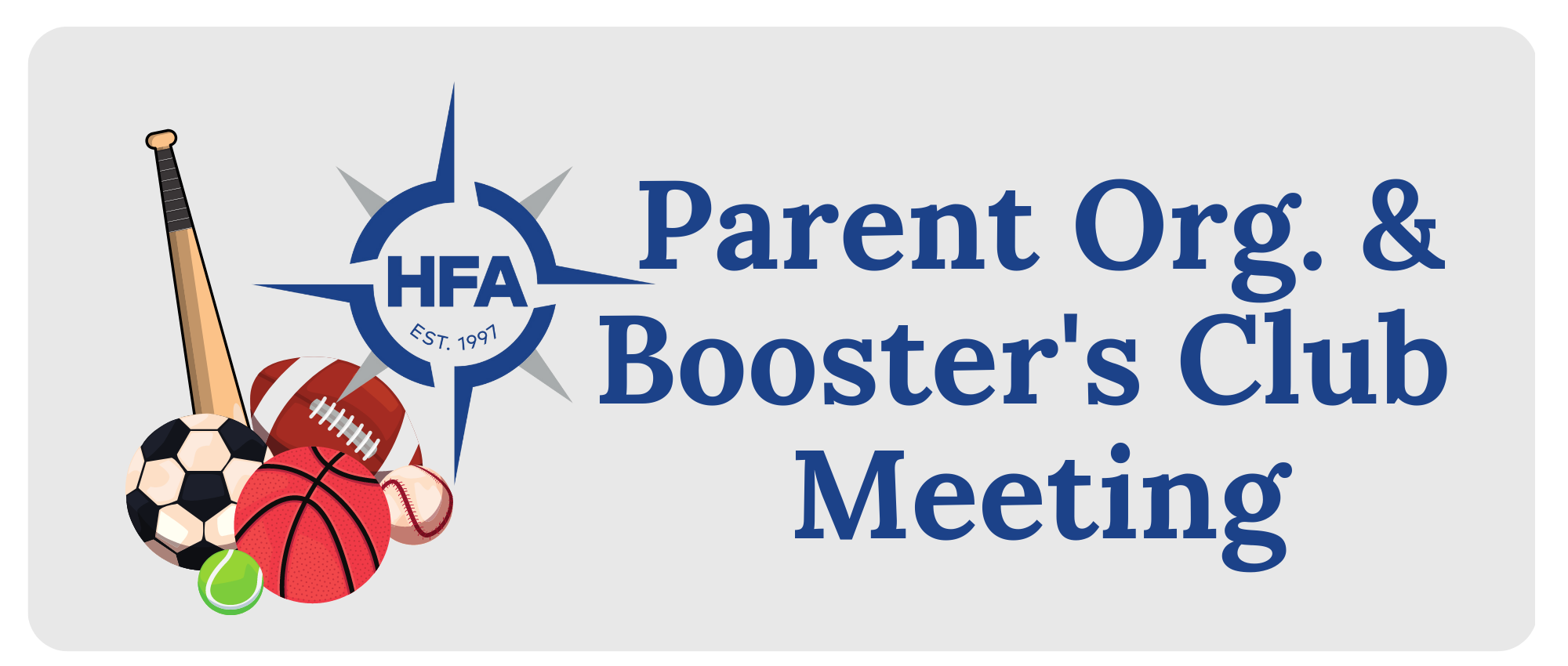 For the remainder of the 22-23 school year, both Parent Org. and Booster's Club will be having combined meetings the first Wednesday of the month starting at 5pm in the Flex Room. The next meeting is scheduled for Wednesday, 4/5. To learn more about both parent groups visit, Parent/Student Resources.
August 17, 2021
HFA Alerts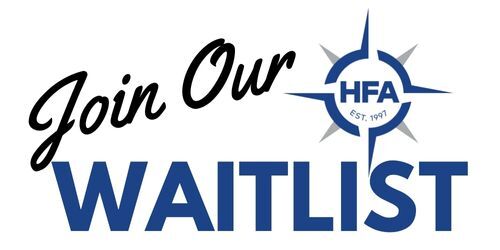 Attention Everyone! Looking to join our waitlist? CLICK HERE TO APPLY!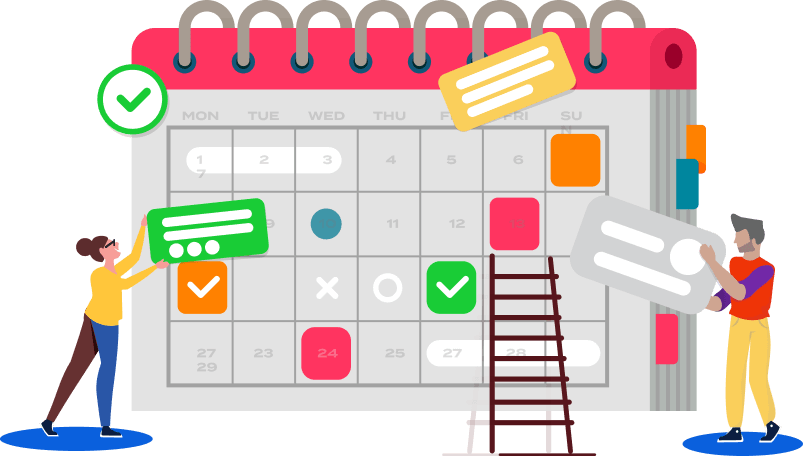 Don't miss a beat at HFA! Click here to see the newest addition of the monthly calendar! You can also access the HFA Weekly Announcements by clicking HERE!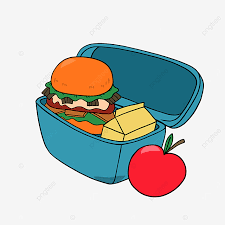 What's on the menu today? CLICK HERE or the lunchbox above for the updated cafeteria schedule!

Having trouble on an assignment? Stressed about an upcoming test? Come to Homework Lab to receive one on one help from a teacher! HW Lab is offered In-Person Tuesdays, Wednesday, and Thursdays from 4-5pm in the museum campus. Questions? Email dfelton@hfa-dearborn.org.