Welcome to the Henry Ford Academy, Class of 2026!
Freshmen/New Student Welcome Letter 22-23 (English, Spanish, Arabic)
Returning Student Welcome Letter 22-23 (English, Spanish, Arabic)
The first day of the 2022-2023 school year is Tuesday, September 6th. We look forward to meeting you, and have a great summer break!
Every school year presents an opportunity for our Henry Ford Academy (HFA) community to provide students extraordinary opportunities, innovative teaching, and exceptional learning experiences within a world-class museum, The Henry Ford Museum. From the very first day of high school, the administration and teachers at HFA work to ensure students are preparing for their post-secondary goals. This Class of 2026 webpage will be a hub of information that will help make your transition here at HFA smooth. We welcome you to view a virtual tour of the HFA museum campus (9th grade) and the HFA village campus (10th-12th grade) to familiarize yourself with our campus and some of our staff members.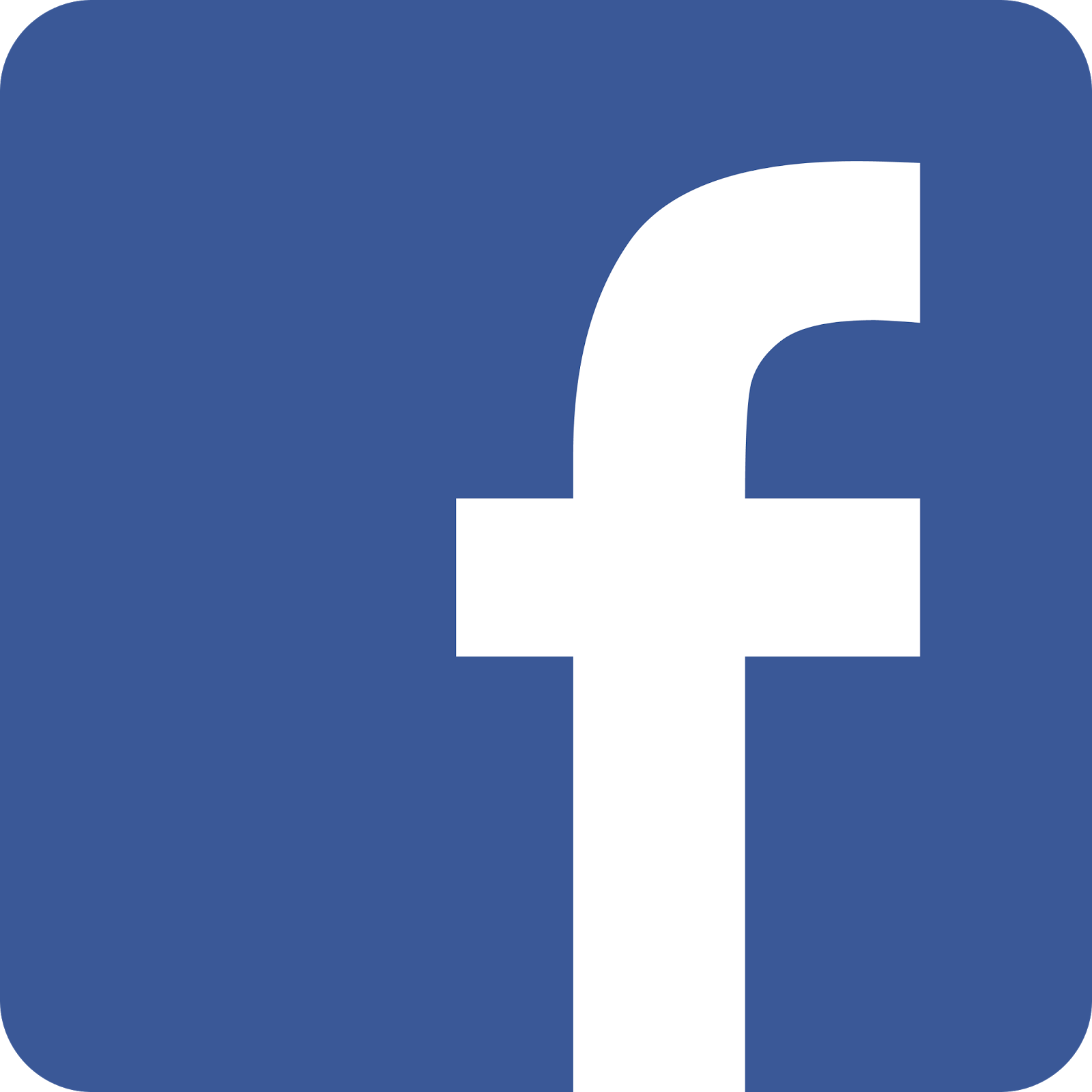 Follow HFA on facebook @hfadearborn for new school related content such as upcoming events, a day in the life of an HFA Navigator, FB lives, and school closures.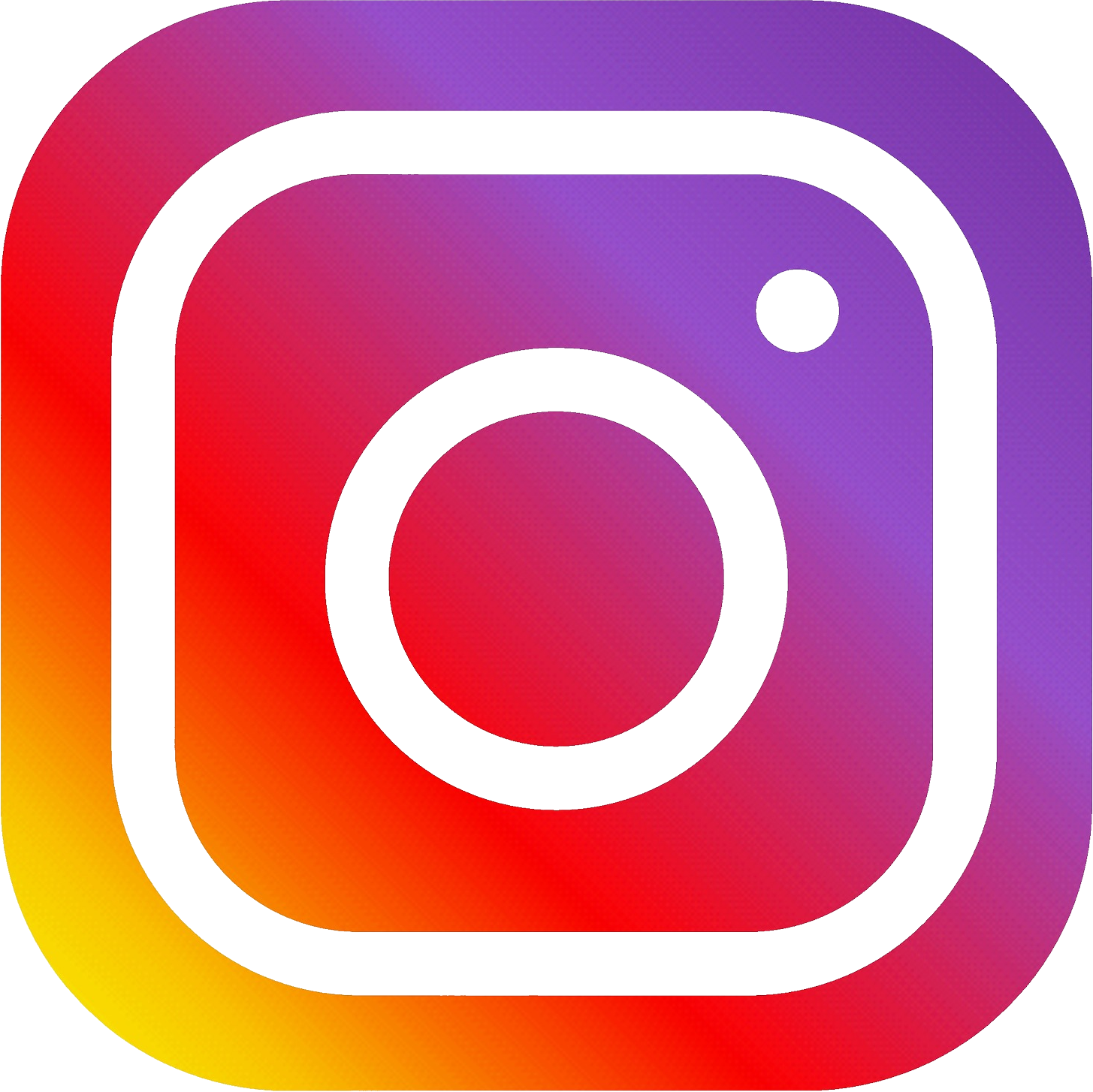 Follow HFA on Instagram @hfadearborn1997 for classroom happenings, student activities, student/staff highlights and event videos.
Parents: Please review the important information below and ensure all required forms are completed prior to the start of the 2022-2023 school year. If you have any questions, please contact us at (313) 982-6022.
Please see below for a list of HFA's Important Contacts. Click here for a printable version.
Cora Christmas
Principal
cchristmas@hfa-dearborn.org
Mike Flannery
Vice Principal
mflannery@hfa-dearborn.org
Derrick Miller
Museum Office Manager
(313) 982-6200 x6022
B'enet Turner
Village Office Manager
(313) 982-6200 x6202
Yolanda Gaines
Director of Finance & Operations
ygaines@hfa-dearborn.org
Tim Kumbier
Grant Coordinator
tkumbier@hfa-dearborn.org
Cythnia Carr-Tatum
Business Coordinator
ccarr@hfa-dearborn.org
Katrina Wioncek
Parent Outreach/Social Media Coordinator, Board Secretary, Business Support Assistant & Secondary Building Substitute
kwioncek@hfa-dearborn.org
Troyley Haney
Athletic Director & Conflict Resolution Coordinator
trhaney@hfa-dearborn.org
Cherice Redwine
Counselor 9th Grade
credwine@hfa-dearborn.org
Shawn Gatling
Counselor 10th, 11th & 12th Grade
sgatling@hfa-dearborn.org
Jennifer Kuhowski
Technology
jkuhowski@hfa-dearborn.org
Heather Scott
Freshman Team Lead
hscott@hfa-dearborn.org
Deanna Baldwin
Sophomore Team Lead
dbaldwin@hfa-dearborn.org
Jeffrey Koslowski
Junior Team Lead
jkoslowski@hfa-dearborn.org
Matthew Pazur
Senior Team Lead
mpazur@hfa-dearborn.org
Joe Manzella
Special Education
jmanzella@hfa-dearborn.org
Nicole Barr
Special Education
nbarr@hfa-dearborn.org
Pam Clemons
Special Education
pclemons@hfa-dearborn.org
Purpose
The purpose of the Henry Ford Academy dress code is to promote a positive, healthy and safe learning environment and to prepare students for the world of work. The dress code is a part of the overall Academy philosophy that focuses on student achievement and not on dress styles and fads. Student's attire must be neat and appropriate to a professional business setting.
Dress Code
Students are expected to be in "Academy Dress Code" Monday through Thursday of each week. Friday and all half-days are "Casual Days."
The Academy staff reserves the right to modify the dress code policies in whole or in part at any time. Students cannot alter or deface their uniforms in any way or they will be considered to be in violation of the dress code. Dress Code is in effect on the extended Academy campus including the grounds and the parking lots of The Henry Ford. Students may be required to wear alternative clothing such as "Dress Up" or "Team Uniform" with prior approval from the instructor for presentations or Athletic Director on game days.
These guidelines are to be followed while on the Academy campus, which include Henry Ford Academy administrative and learning sites, The Henry Ford, adjacent property or parking lots. All rules and guidelines governing student behavior also apply during any Academy-related function or activity, at any time or in any setting.
ACADEMY DRESS CODE
Monday, Tuesday, Wednesday, Thursday
Tops
Academy Logo Shirts
Short Sleeved Blue Polo, Short Sleeved White Dress Shirt, Long Sleeved Black Dress Shirt.
Undershirts worn under the Academy shirt must be Black, White, or Gray.
Undershirts worn under an Academy shirt must not hang below the Academy shirt hemline.
Bottoms
Slacks/Skirts/Shorts (Color must be Solid TAN/BEIGE)
NO SAGGING PANTS!
Shorts/skirts must pass the "fingertip" test, i.e. the length must be at least to the tip of the fingers with the arm fully extended down to the side.
NO JEANS OF ANY COLOR!
NO JOGGING/SWEAT/NYLON/ATHLETIC PANTS or SHORTS!
NO UNDERWEAR EXPOSED!
Outerwear
Approved Hoodies with Academy Logo
Black Hoodie with Academy Logo
Sports or Club Sanctioned Hoodies
Only the Academy "HOODIES"s can be worn over an Academy logo shirt in class and should not be worn in lieu of the Academy logo shirt.
Identification Badge
Academy I. D. badge must be worn on a lanyard hanging around the neck and visible outside clothing at all times.
Shoes
NO FLIP-FLOPS, BEACH WEAR, OR SLIPPERS.
Students must not add items that in essence change the uniformity of the Dress Code, such as scarves, chains, or other items deemed unacceptable by administration.
CASUAL DRESS CODE
In effect on Fridays and on all Half-Days
On Fridays and half-days, students are allowed to wear other appropriate articles of clothing including:
Jeans (No tears or holes)
Tops that cover the shoulders and mid-section (front and back)
No "see-through" apparel
School appropriate language or symbols on clothes (No drugs, weapons, gang symbols)
All Skirts and Shorts must pass the "fingertip" test
Jogging/sweat/NYLON/ATHLETIC pants, shorts, or tops.
Strapless sandals, slides, flip-flops
Leggings may only be worn with skirts or dresses that pass the fingertip test.
Other Dress Code Guidelines
Hats/Head coverings
Head coverings (hats, caps, scarves, bandanas, "doo-rags") are not permitted to be worn inside any Academy site or The Henry Ford by male or female students. This does not include any coverings required by bona fide religious observances.
Sunglasses
Sunglasses will not be allowed inside Academy sites.
Jewelry
All jewelry worn must be appropriate to a business setting and not disrupt the teaching/learning process or cause undue attention to an individual student. Earrings are allowed and only one face piercing on face is permitted. Other body piercing may not be visible. Safety concerns will dictate appropriate jewelry and be at the discretion of the Academy staff.
Hair
Hairstyles and colors must be appropriate to a professional business setting and not disrupt the teaching/learning process or cause undue attention to an individual student. Shades of hair colors that naturally occur in humans are acceptable. Pink, purple, blue, green, etc. are not allowed. Nonbusiness-like hairstyles such as Mohawks, Spikes, and uncombed hair are not allowed.
Body Piercing/Tattoos
Visible tattoos and body piercings, including tongue piercing, are not permitted.
Other Clothing
Administration reserves the right to dispute items that interfere or disrupts the learning process of other students
Physical Education Classes
Physical Education Attire: Blue tops and Black bottoms
During physical education classes, students may wear black shorts or jogging pants, blue T- shirts* or blue sweatshirts, and athletic shoes appropriate to the type of activity and weather. Athletic jogging suits are permitted during physical education only.
* Academy T-Shirts are available for purchase from the Physical Education Instructor.*
Vision, Mission, Values & Beliefs
Vision
Henry Ford Academy will be a leader in public education for innovative teaching, active learning, and developing responsible citizens for a global society.
Mission
Henry Ford Academy develops critical thinkers, lifelong learners, and responsible citizens prepared to adapt and evolve in a changing world.
Values & Beliefs
Grit, Respect, Diversity, High Expectations, 21st Century Skills, Learning by Doing, Positive Relationships, Community & Workplace Learning.
GET INVOLVED NAVIGATORS!
HFA offers a wide range of athletics/activities for students to get involved with, please navigate through the list of options to the right of this webpage to sports (schedules, fees, news, etc.), and clubs (meeting times, news, etc.).
Do you or your student(s) enjoy playing sports? Below is a list of HFA's Athletics, click the sport to learn more:
Do you or your student(s) enjoy being in clubs or activities? Below is a list of HFA's Clubs & Activities, click to learn more:
Featured Student Programs
What is the Ford Law Program?
Ford Law Career Academy is a new four-year program for high school students. Ford Law is not a stand-alone high school. This program doesn't replace an undergraduate degree or law school. It's a pathway within an existing school that excites and empowers students who want to prepare now for their future as a lawyer or explore legal career opportunities in a focused educational experience.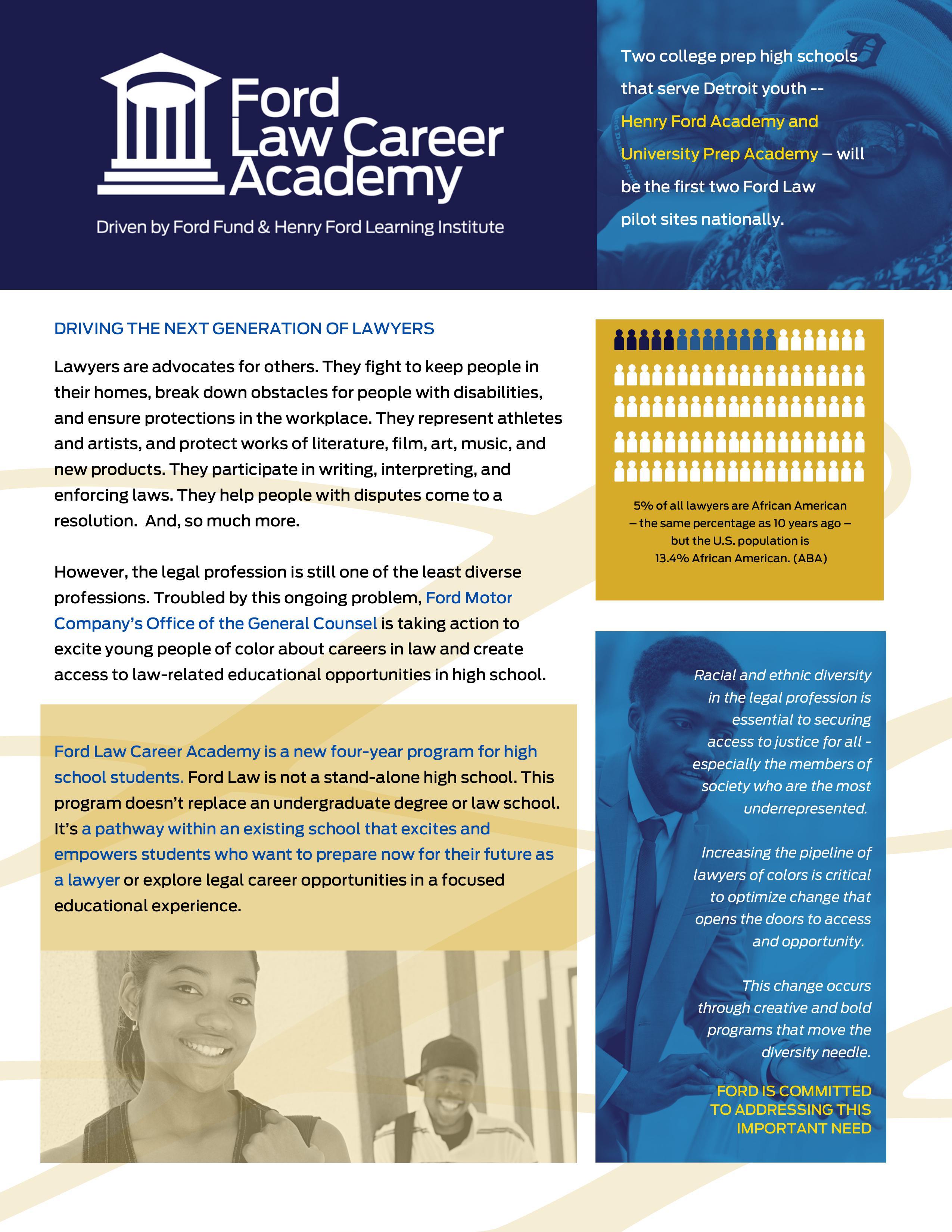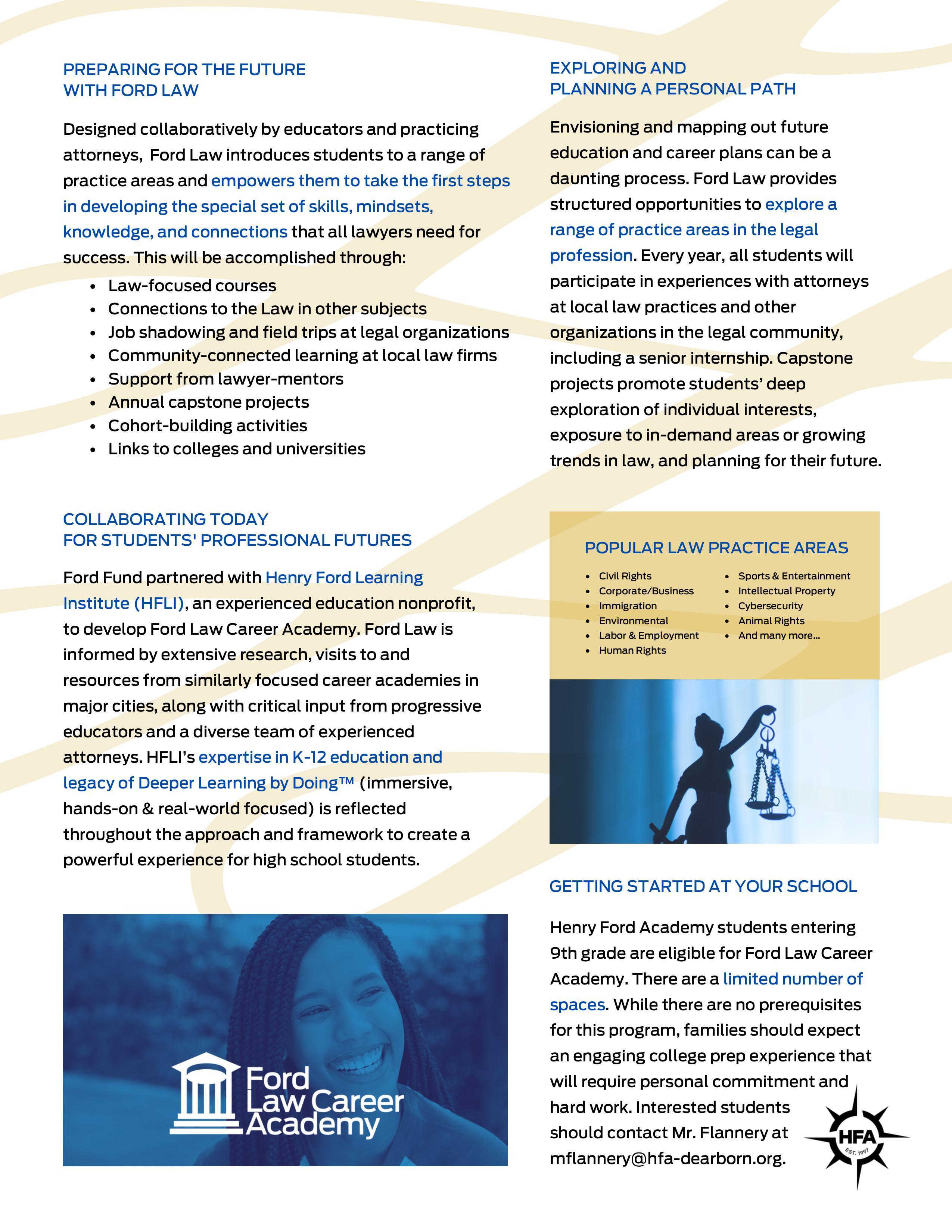 Are you interested in getting your certificate in ArcGIS & GTTC before graduation?
The ArcGIS program at the Henry Ford Academy helps students receive certification in Arc GIS (Geographic Informations Systems) and GTTC (Geospatial Technology Talent Consortium) before graduating from high school. With this program students will:
be enrolled in Eastern Michigan University and taught by a GIS professional and college instructor.
have the ability to earn three credits per trimester by taking three (3) Dual-Enrollment college courses of GIS (a total of 9 credits can be earned).
get UAV drone flying training.
be able to take the FAA UAS license.
have the ability to take the ArcGIS Desktop Certification Exam.
learn how to use industry leading software - ArcGIS Pro and ArcGIS Online.
have the opportunity for a paid summer internship in a GIS centered business.
For more information regarding this program, click here.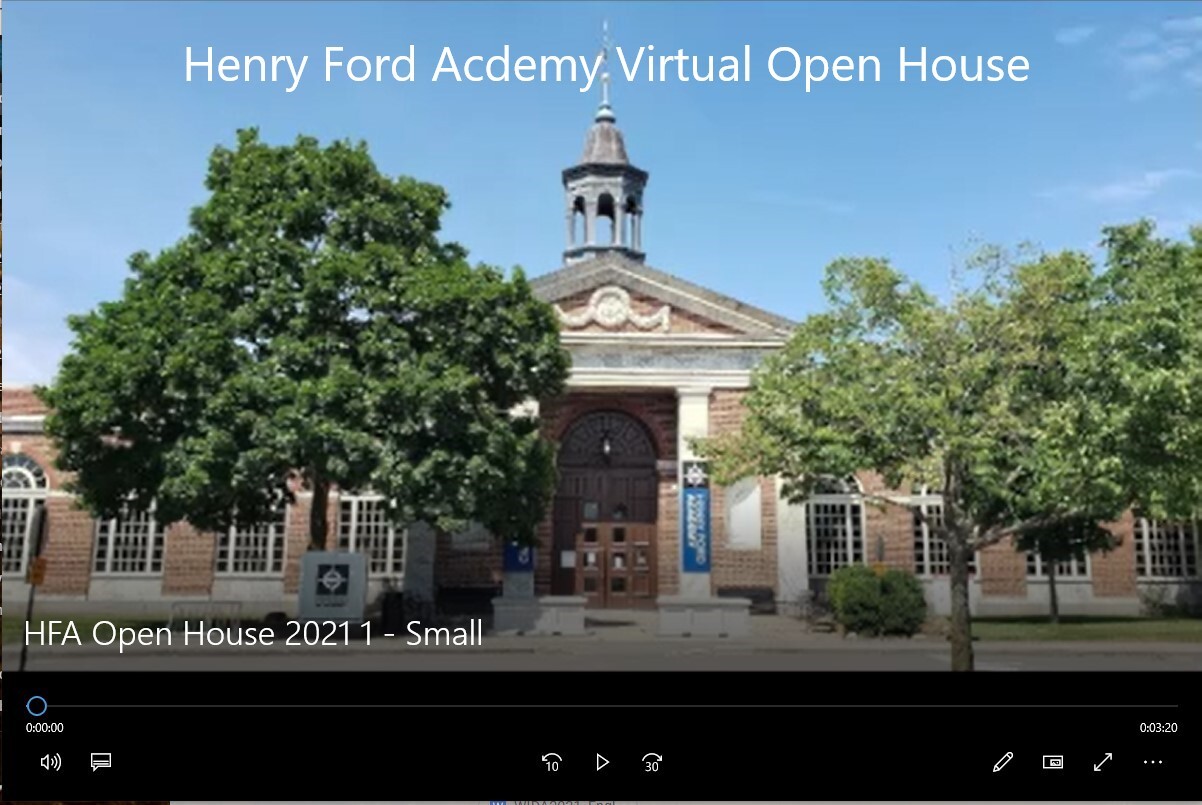 CLICK THE IMAGE ABOVE
TO VIRTUALLY TOUR
OUR 9TH GRADE
CAMPUS!
HFA Curriculum Newsletters