Ashleigh Anderson, Class of 2014
Henry Ford Academy is proud to shine the Alumni Spotlight on Ashleigh Anderson (2014), in recognition of her achievements at Wayne State University and commitment to serving the community, including award-winning research in the field of public health.
Ashleigh graduated from WSU in May with a Bachelors of Science in Public Health, earning Departmental and University Honors. She will be attending University of Detroit Mercy in the fall, enrolling in the accelerated nursing program for students pursuing a second degree. With completion of that program, Ashleigh will become a registered nurse by December 2019.
In the summer of 2017, Ashleigh joined WSU's McNair Scholars Program, which supports minority college students in their research. In collaboration with Martina Caldwell, M.D., an Emergency Medicine physician at Henry Ford Hospital, Ashleigh conducted research on Emergency Department (ED) utilization for prenatal care and how it affects birth outcomes. She presented her findings at WSU's Undergraduate Research and Creative Projects Conference in November, and won an award for having one of the top ten research projects. "My public health background has taught me a lot about the preventative measures of health care that can impact not just individuals, but communities, as well," Ashleigh reflects.
HFA's Senior Mastery Program sparked Ashleigh's interest in public health and her research topic. She explains: "I was actually inspired to pursue my major because of an experience I had during Senior Practicum! I was introduced to a neonatologist named Dr. Clarita Hughes by my Practicum mentor, Dr. Delitha Taylor. Dr. Hughes allowed me to shadow her in the neonatal intensive care unit of Oakwood (now Beaumont Dearborn) Hospital. It was from that experience I knew I wanted to work with premature babies in some capacity."
Along with Practicum, Ashleigh credits several other aspects of her HFA career as being instrumental in preparing her for WSU. "I think my most valuable experience at HFA was my dual enrollment at Henry Ford College. That really put me a step ahead at Wayne State in terms of having extra credits under my belt my freshman year. Also, the GAPP experience really was a precious one, as I cherish the memories I have from the German exchange program. I was able to complete my foreign language credits in college sooner because I took German at HFA."
As for advice to HFA students, Ashleigh recommends applying for every scholarship available. "Maximize your financial resources to pick where you want to go to school, not go where you have to go." In addition, starting in their freshman year, students should "keep in mind that your overall high school GPA is really what opens doors upon graduation." Finally, taking the SAT seriously the first time, and preparing amply, is key.
She concludes: "Trust the process that life takes us on. There are times where we don't necessarily understand why things don't work out or maybe even why they went a different way, but everything has a specific reason that it happens the way it does."
Please join us in recognizing Ashleigh Anderson for her accomplishments, and thanking her for the inspiration she provides to us all!

John Puterbaugh, Class of 2013
Henry Ford Academy is pleased to honor John Puterbaugh (2013) in our Alumni Spotlight, in recognition of his significant commitment, service, and contributions to the HFA robotics program. We also want to recognize the broader impact John has made on robotics in Michigan.
Since John graduated from HFA, he has an been an extremely active volunteer for FIRST Robotics, volunteering at many activities and events. FIRST Robotics is the national entity through which our robotics team competes. Last year, John volunteered and worked an event every weekend during the "build" season, including working at the State Robotics Championship. This year, FIRST in Michigan asked him to become a Field Technical Advisor, a highly visible role with significant responsibility. As FTA, John reports to FIRST headquarters and is responsible for keeping the FIRST Robotics Competition field running smoothly and in accordance with FIRST requirements. Appointment as FTA results from nominations by current FTAs, Regional Directors, District Management, or headquarters staff, and is an extraordinary honor.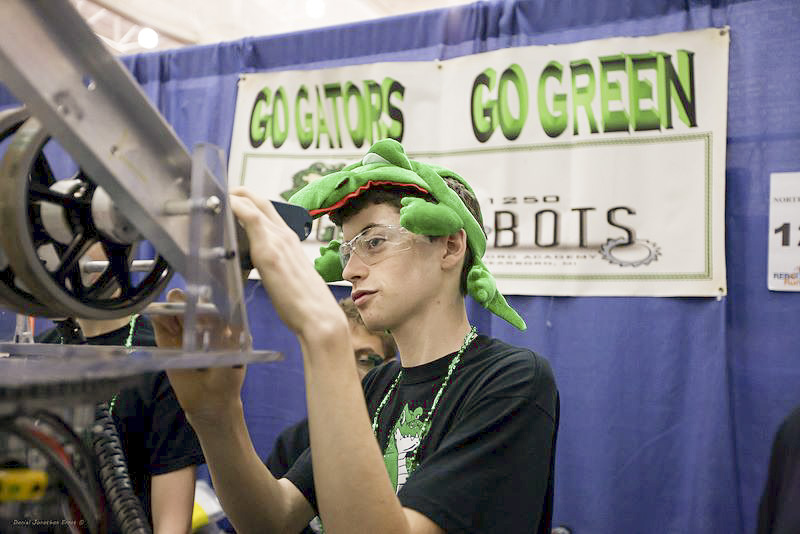 In addition to his FIRST duties, last year John returned to HFA and started mentoring our team, the Gator-Bots. "He has been unbelievably valuable to us as a mentor, giving graciously of his time," commented Tammy Goodman, HFA Teacher/Mentor for the team. "I don't know how we would have gotten through last year without him."
John has been mentoring students mechanically and on CAD (Computer Aided Design), having seamlessly made the transition from student to mentor. This year he generously purchased and donated over $1,000 of computer monitors for students to use at our CAD stations. In addition, John is making available for team use a new projector, Bluetooth speakers, and a projection screen that he recently purchased.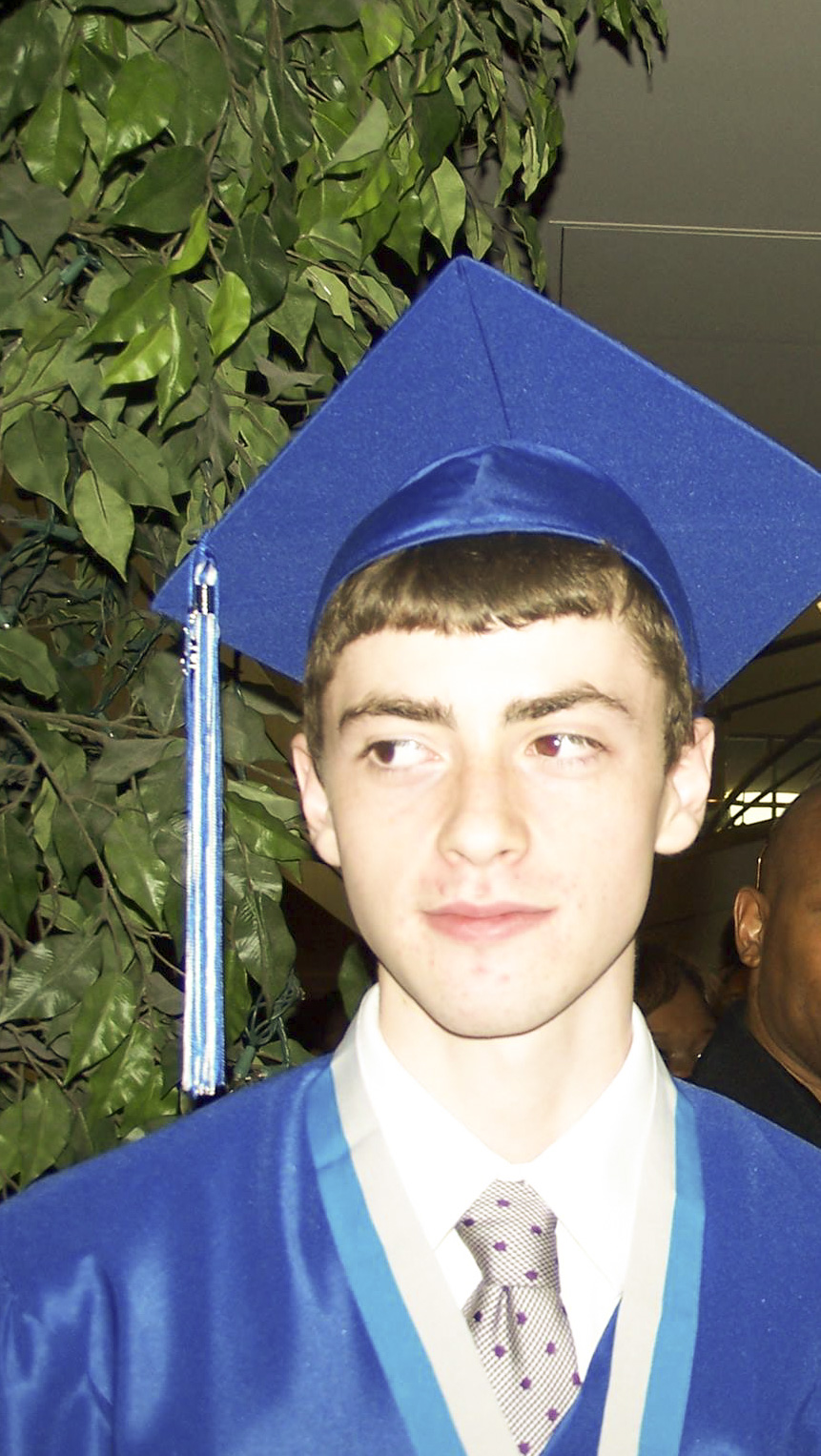 After graduating from HFA, John attended Michigan Technical University. He holds Unigraphics NX CAD certification from Siemens and works at International Design Corporation in CAD.
Please join us in applauding John for his service and "giving back" to HFA!