HFA News

View Archives
December 7, 2017
Free SAT/PSAT Prep Sessions for HFA
We are excited to get everyone ready for the April 10 SAT Test and the PSAT 10 and PSAT 9 (April 10, 2018). The six (6), FREE Saturday three-hour sessions will be focused on individualized help for your student and whole class instruction.
November 28, 2017
Students take the Pledge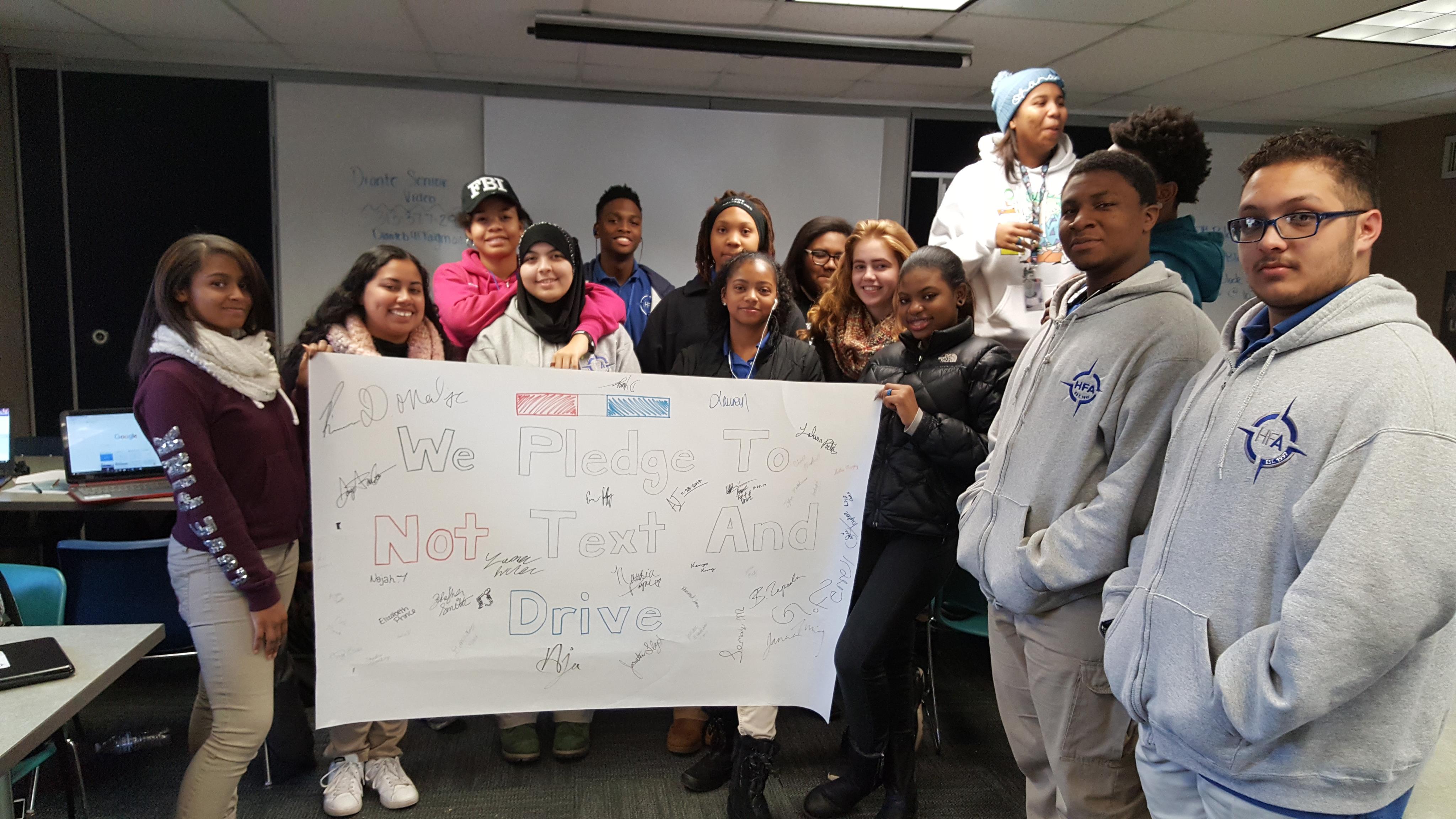 Students in Life Skills class have committed to not texting and driving. After learning about the effects of distracted driving they signed the pledge and received a certificate and ring.
November 20, 2017
Curriculum News - November

Curriculum News - November
09/19/2017
Parents as Partners Week
June 2, 2017
Hands on Learning at HFA
With spring time comes a host of cool, hands‑on activities and one‑of‑a‑kind elective classes at HFA. Here are some examples of how teachers mix fun with deep and meaningful learning.