John Puterbaugh, Class of 2013
Henry Ford Academy is pleased to honor John Puterbaugh (2013) in our Alumni Spotlight, in recognition of his significant commitment, service, and contributions to the HFA robotics program. We also want to recognize the broader impact John has made on robotics in Michigan.
Since John graduated from HFA, he has an been an extremely active volunteer for FIRST Robotics, volunteering at many activities and events. FIRST Robotics is the national entity through which our robotics team competes. Last year, John volunteered and worked an event every weekend during the "build" season, including working at the State Robotics Championship. This year, FIRST in Michigan asked him to become a Field Technical Advisor, a highly visible role with significant responsibility. As FTA, John reports to FIRST headquarters and is responsible for keeping the FIRST Robotics Competition field running smoothly and in accordance with FIRST requirements. Appointment as FTA results from nominations by current FTAs, Regional Directors, District Management, or headquarters staff, and is an extraordinary honor.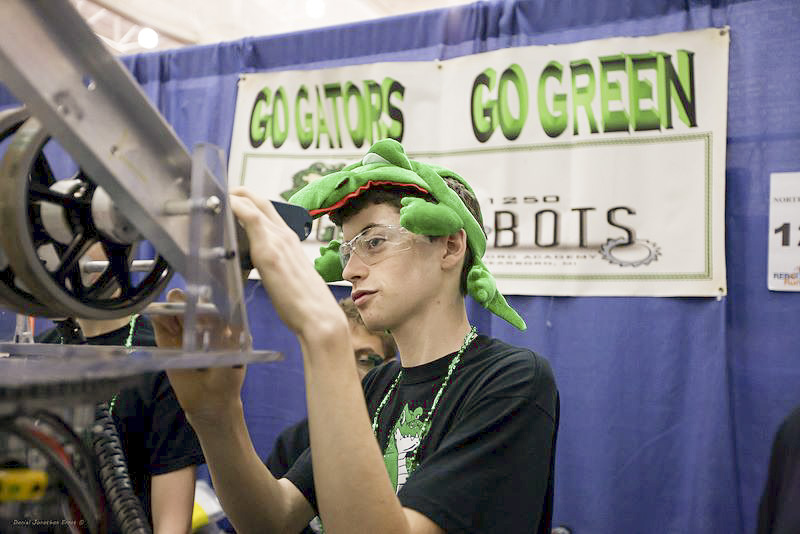 In addition to his FIRST duties, last year John returned to HFA and started mentoring our team, the Gator-Bots. "He has been unbelievably valuable to us as a mentor, giving graciously of his time," commented Tammy Goodman, HFA Teacher/Mentor for the team. "I don't know how we would have gotten through last year without him."
John has been mentoring students mechanically and on CAD (Computer Aided Design), having seamlessly made the transition from student to mentor. This year he generously purchased and donated over $1,000 of computer monitors for students to use at our CAD stations. In addition, John is making available for team use a new projector, Bluetooth speakers, and a projection screen that he recently purchased.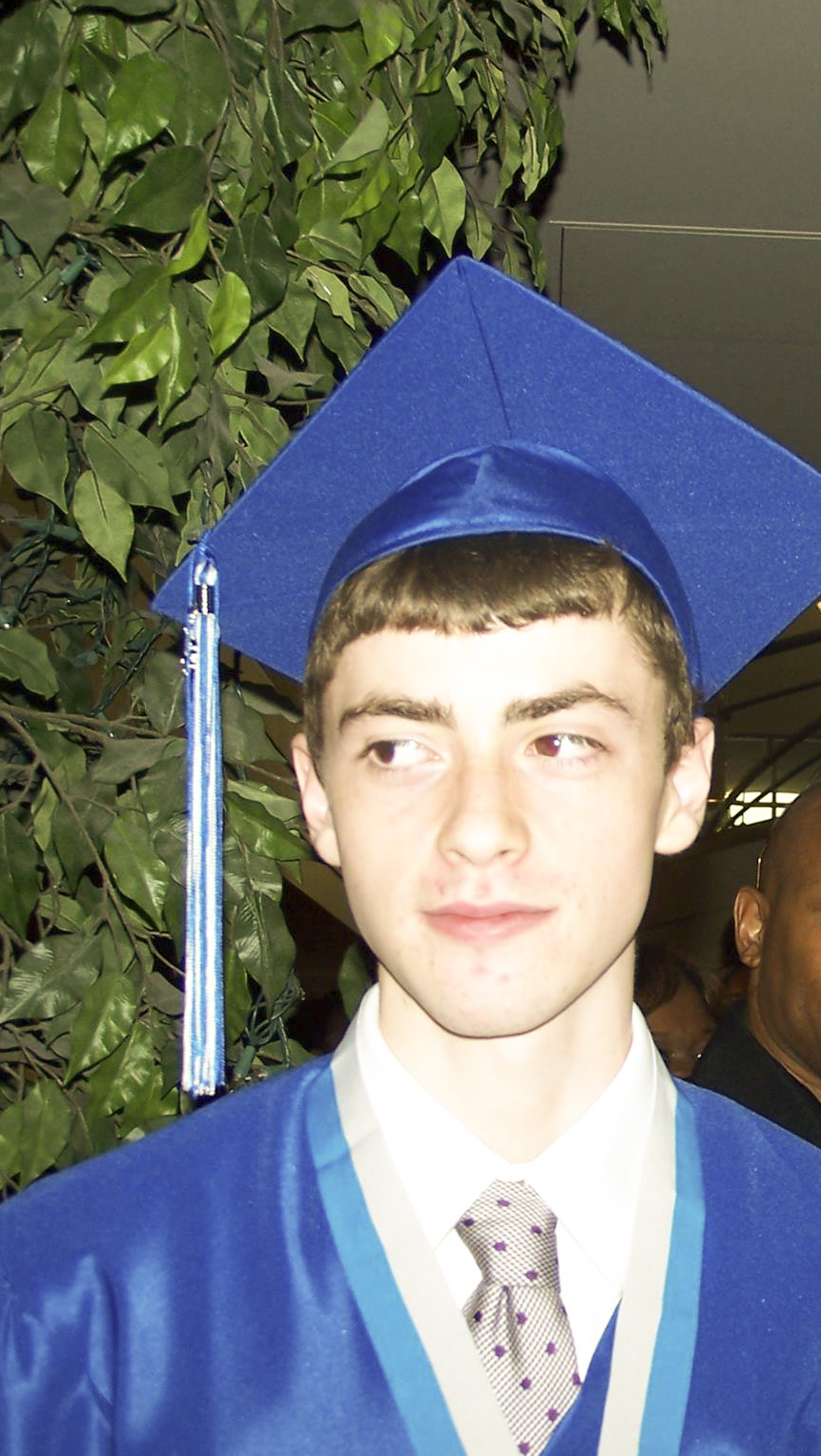 After graduating from HFA, John attended Michigan Technical University. He holds Unigraphics NX CAD certification from Siemens and works at International Design Corporation in CAD.
Please join us in applauding John for his service and "giving back" to HFA!